Yoga retreats
Join our retreats!
Find time to practice yoga with an intimate group in a beautiful, peaceful place.
Ashtanga Yoga Retreat in Ticino
In April we will again dive deep into the yoga practice in beautiful surroundings of Maggia Valley in Swiss Ticino.
The retreat will be small and personal and there will be plenty of time for practice, yoga talks and getting to know each other. In between the classes you will be able to enjoy a number of outdoor activities in the valley or you can pay a visit to lovely Locarno and Ascona.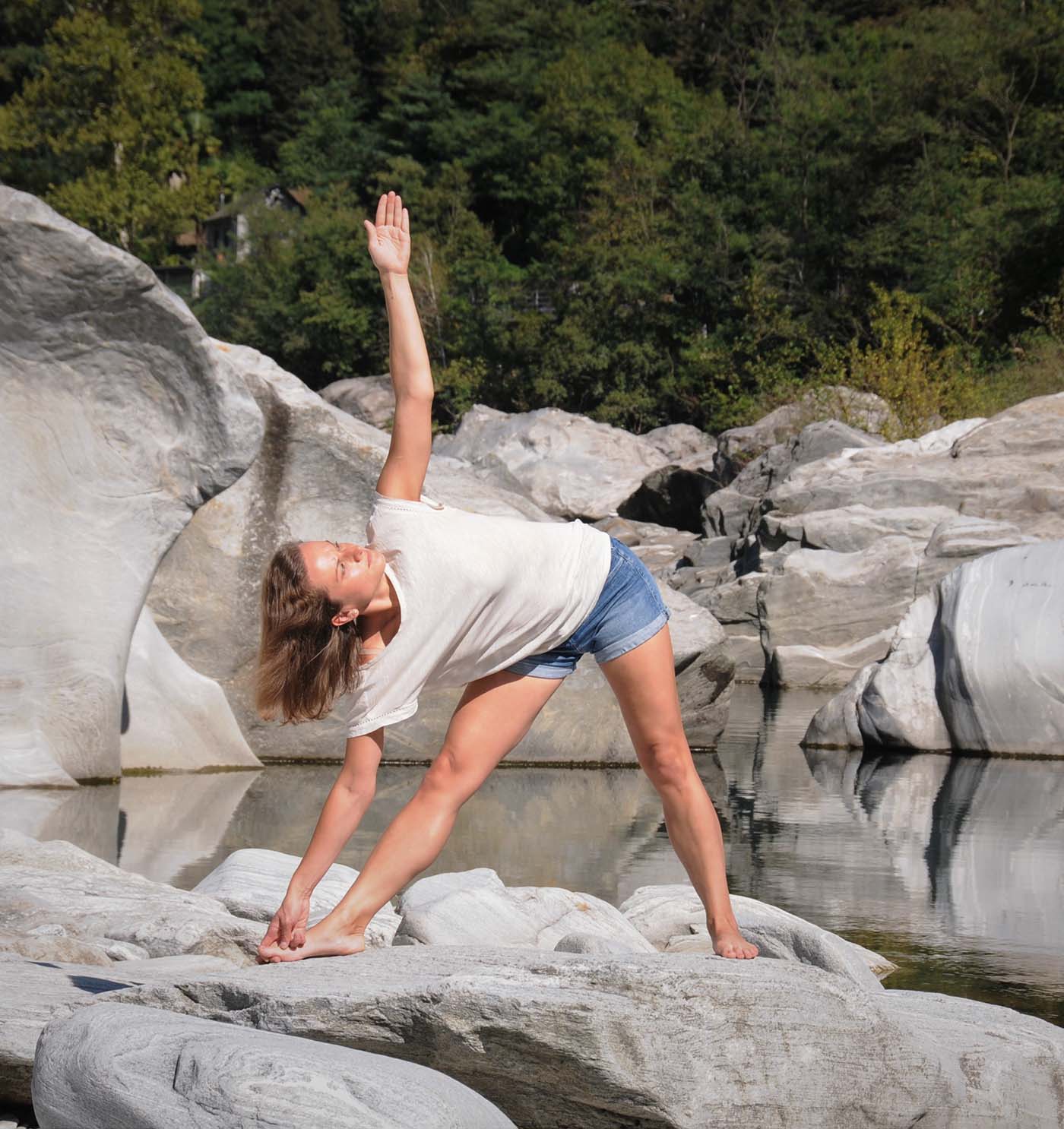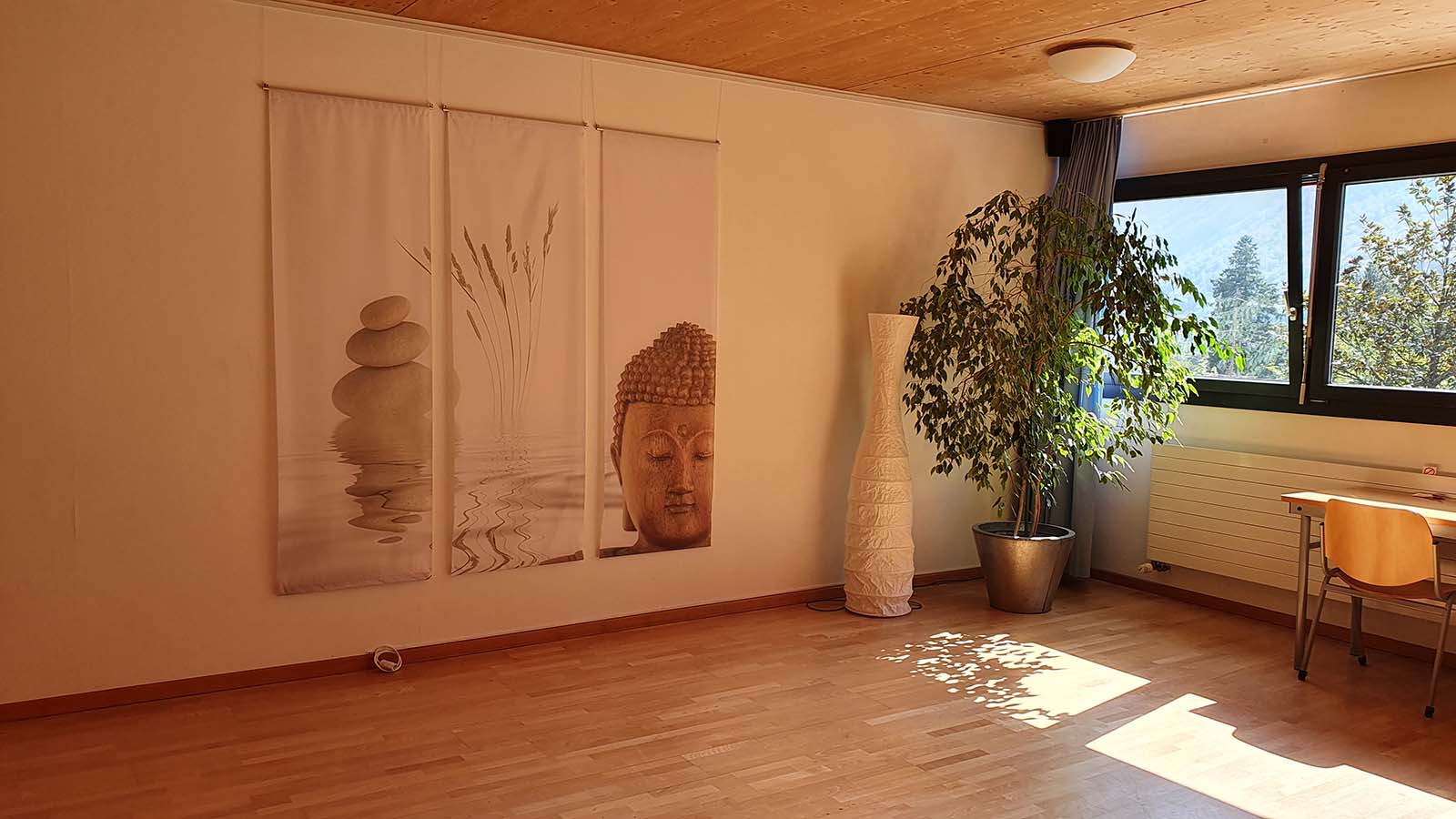 Yoga
The retreat will start with an afternoon class on Wednesday, followed by dinner and a talk in the evening.
On Thursday, Friday and Saturday we will meet for a morning Mysore class, an afternoon workshop-like session and a Q&A with short meditation after dinner. Between brunch and the afternoon class you will have time for your activities.
We will conclude the weekend with one more class on Sunday morning. The group will be small and the topics of the sessions adjusted to your needs. All levels of practitioners are welcome to join, including beginners.
Hotel
We will stay at Eco Hotel Cristallina in Coglio. It's a lovely little hotel with a great access to Maggia Valley and with a direct bus connection to Locarno.
You can choose the accommodation option according to your needs, taking a quiet time alone or sharing a room with a friend. The hotel is dedicated to the idea of sustainability and natural way of living. 
Accommodation options
*Prices per person:
place in a twin room with shared bathroom: CHF 795
single room with shared bathroom: CHF 870
place in a double room with private bathroom & terrace: CHF 895
single room with private bathroom & terrace: CHF 1045
Triple room on request. Here you can find more pictures and descriptions of the rooms: link.
The prices include all twelve yoga classes, 4 brunches & 4 dinners, accommodation of your choice and a Ticino ticket for free public transport during your stay. Not included are your travel costs and optional lunch if you want to stay in the hotel during the day.
If you are joining the retreat with your friend or partner, you can book the room together. If you travel alone, but would like to share a room, let me know – I will try to pair you with another participant. If you'd like to bring your partner or children who don't do yoga, it's possible, but please book early – the hotel is small and the space for people who don't practice is very limited.
Gallery from the previous Ticino retreat
Ticino Retreat Terms & Conditions »

Sign up by sending me an email to info@ashtanga-luzern.ch. Sign up is confirmed after pre-payment of CHF 400 for the yoga course. You can settle the rest of the payment at the hotel once you arrive.

 

If you cancel your booking before 19th of March, you will be charged CHF 100 of administrative costs. In case of later cancelations the pre-payment of CHF 400 won't be refunded unless someone takes over your spot.

 Cancellation in the last week before the event mean you also have to cover some of the hotel costs, according to Cristallina's policy.

In case the retreat is cancelled due to Covid-related reasons or low attendance, you will get a full refund of your pre-payment.

 

The retreat is meant for only up to 10 participants, so hurry up and don't miss your spot 🙃
Ashtanga Yoga Retreat in Château Gottrau
Save the date! More details soon.