You can join two types of Ashtanga Yoga classes:
Read more about Mysore classes »

In Mysore classes each student is taught individually, therefore you can show up any time within the timings of the class (e.g. starting your practice at 7am and finishing at 8am) – that means that you can't be late to a Mysore class! 🙂
In the beginning you will need around 60 minutes to complete your practice – with time and experience your sequence will get longer.
Mysore classes are opened for everyone, including complete beginners. You don't need to know the sequence before coming – the teacher is there to help you memorize the poses.
Read more about Led classes »

In this class the teacher guides the group through the Ashtanga sequence – you can follow the instructions and are not expected to memorize the poses.
Because of the rhythmic count, you learn not only the poses, but also how to connect the breath with the movement into a flowing meditative practice.
If you have no experience in Ashtanga, I suggest you join Ashtanga Led class I first – there we work on the basic standing and seated poses; in Ashtanga Led class II we do the first half of Primary Series and in Led class III the whole sequence.
Additional info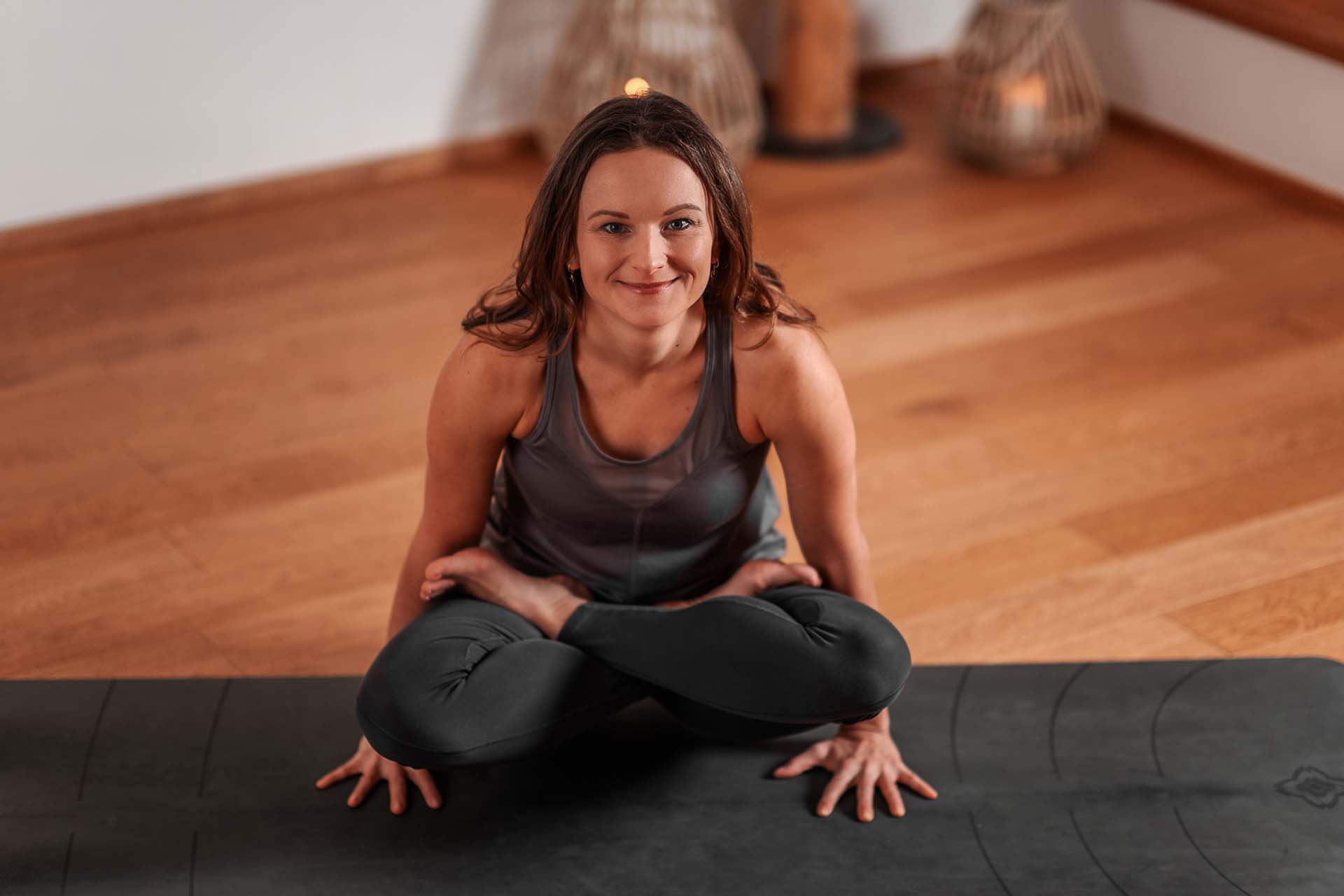 If you are a beginner with no experience in Ashtanga or yoga whatsoever, I suggest you start with the basics in Ashtanga Led class I or Mysore. I also recommend you to join the Introduction to Ashtanga Yoga workshop – there you can learn all the necessary theory and technique needed for the regular classes.
Because my classes are small and personal, I ask you to sign up for each class you attend using the booking tool below.
Read more about the sign ups »

For signing up use the Fitogram booking tool on the bottom of this page.
You can cancel your booking through your Fitogram account up to 3 hours before the class (or until 7pm for the morning classes).
You can sign up late, but if there aren't at least two sign ups 3 hours before the class, the class might be canceled – I will notify you if you are the only student registered.
All the Led classes are taught in English, but I also demonstrate the poses while teaching – don't hesitate to join even if your English is limited. In Mysore I can adjust the language to your needs (English / German / Polish).
Here you can find the prices.
2023 Ashtanga Yoga Luzern classes schedule: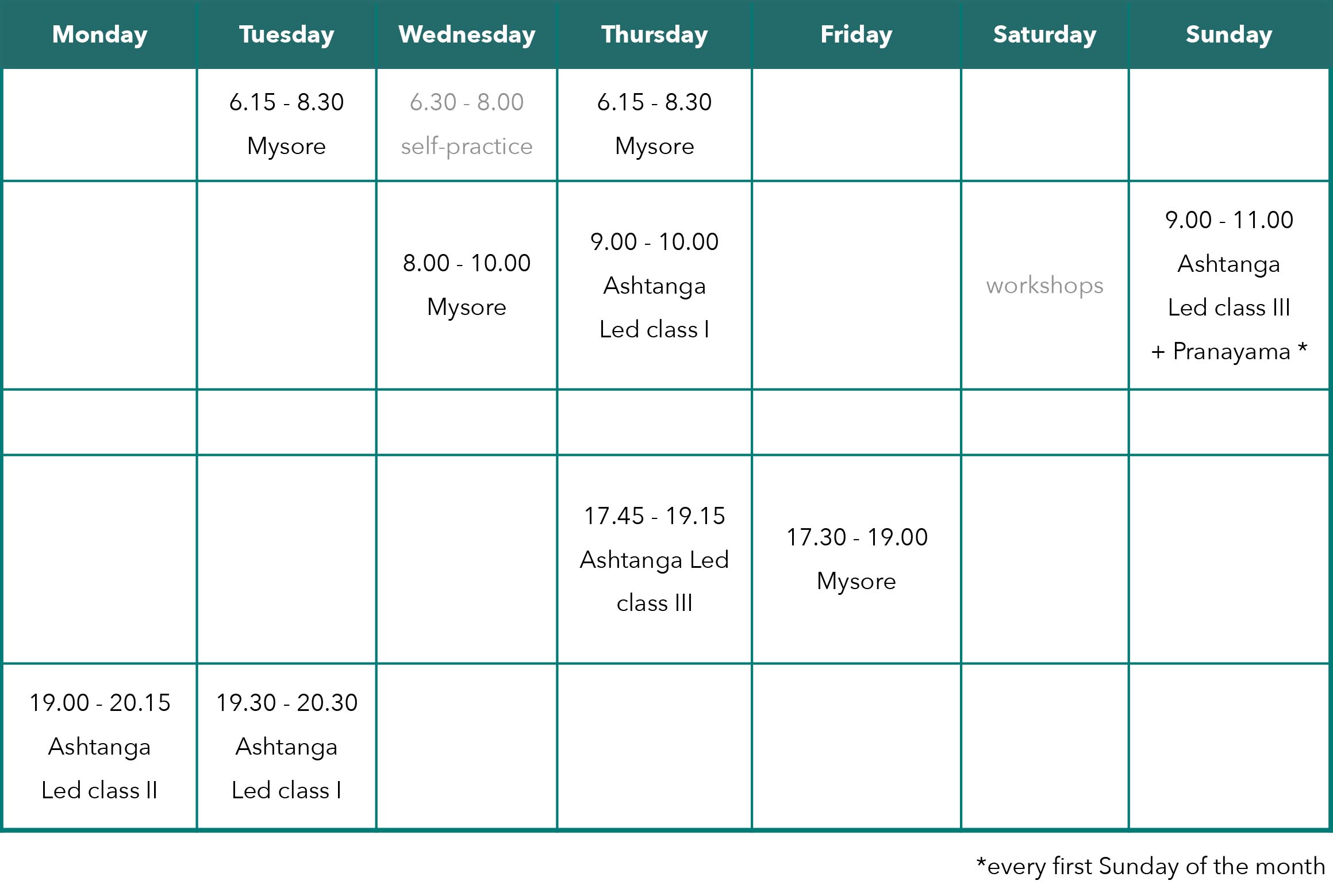 Classes schedule & booking:
How to use the booking app? Click, if you need any help.

Wanna use Fitogram calendar like an app on your phone? Just save the course calendar (link) on your home screen. Here you find the instructions for iPhone (link) and for Android (link).

Don't be afraid of making mistakes – if you accidentally buy another pass or choose a wrong product, I can easily correct it for you.